TeamKID @ Hope Baptist
Sundays 4:00 pm – 6:00 pm beginning 10 Sep 2017
TeamKID is designed for Kids in Discipleship! It features Bible memory games and application of Bible truths, engaging missions videos and activities, and fun activity-based learning all while helping your kids grow to be more like Jesus.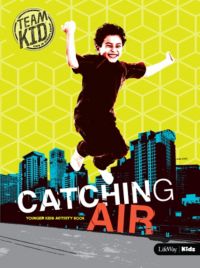 TeamKID Grades 1-6
The perfect jump. The longest throw. The highest leap. Every competitor longs for his best performance. This volume of TeamKID teaches kids to soar in God's strength, as He helps them live for Him and tell others about His love.
On Saturday, 19-AUG-2017, Hope Baptist Church (HBC) will host a pool party for our neighbors where we placed door hangers inviting parents and kids to come have some fun, meet your neighborhood church, and sign up your children for the next semester of TeamKID hosted by us.
We will be hosting the event with raffle tickets upon arrival with bonus tickets for sign up. Materials for TeamKID include a T-shirt and the age-graded activity guide for $15.